Dr. Pascal Schmid
Administrative staff
Research associate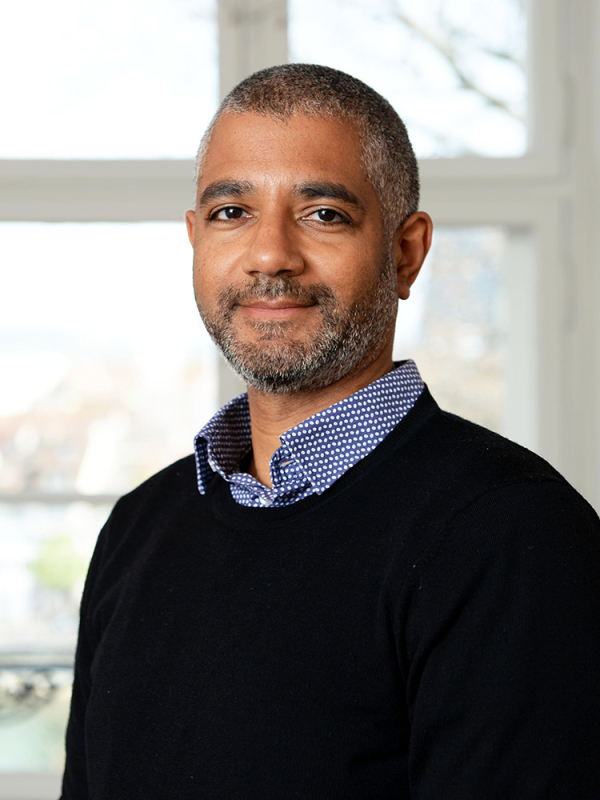 Philosophisch-Historische Fakultät
Zentrum für Afrikastudien
Administrative staff
Zentrum für Afrikastudien Basel
Rheinsprung 21
4051 Basel
Schweiz
Tel. +41 61 207 63 87
pascal.schmid@clutterunibas.ch
---
Philosophisch-Historische Fakultät
Zentrum für Afrikastudien
Research associate
Rheinsprung 21
4051 Basel
Schweiz
Pascal Schmid is academic associate and deputy general manager at the Centre for African Studies Basel ZASB. He supports the Centre in the fields of communication, collaborations, third party funding and publications. In addition, he coordinates the advanced study programme as well as research and graduate training projects.
From 2008 to 2011, Pascal Schmid was a research assistant in the project "History of Health Systems in Africa" at the History Department of the University of Basel. In 2013, he obtained his doctorate in history with a thesis on the history of a former mission hospital and the development of health care services in rural Ghana. Previously, Pascal Schmid has worked as a journalist and online editor. He studied history, media science and political science at the Universities of Basel and Freiburg i.Br. (Germany).
Schmid, P. (2018) "Davos of Ghana? Local, national and international perspectives on tuberculosis treatment and control (ca. 1920-1965)", in Lengwiler, M., Penn, N., and Harries, P. (eds.)
Science, Africa and Europe: Processing Information and Creating Knowledge
. London; New York: Routledge, pp. 208–236.   
edoc
Schmid, P. (2018)
Medicine, Faith and Politics in Agogo. a history of health care delivery in rural Ghana, ca. 1925 to 1980
. Wien: LIT Verlag (Swiss African Studies / Schweizerische Afrikastudien / Etudes africaines suisses, 13).   
edoc
Arlt, V. and Schmid, P. (2016) "Obituary: Prof. Emer. Patrick Harries (1950–2016)",
Newsletter der Schweizerischen Gesellschaft für Afrikastudien
. Schweizerische Gesellschaft für Afrikastudien. Available at: http://www.sagw.ch/africa/Newsletter.html.   
edoc
|
Open Access