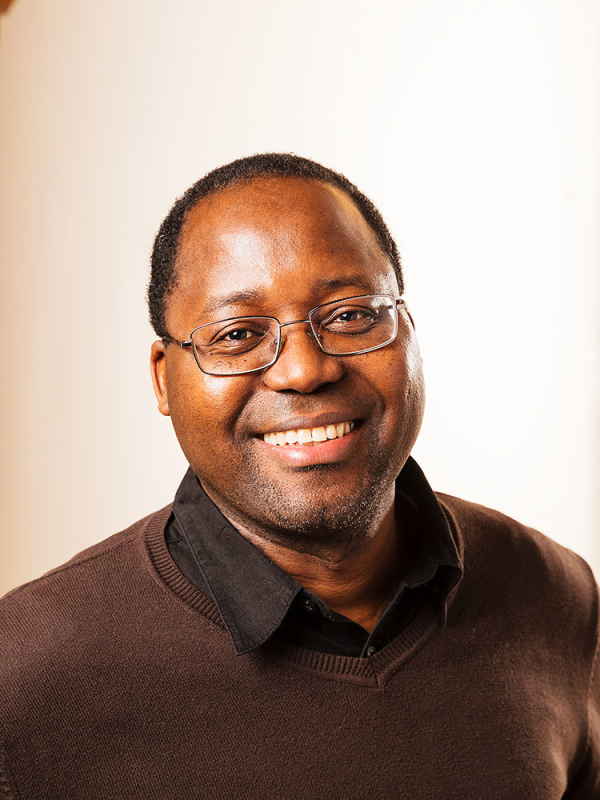 Prof. Dr. Elisio Macamo
Professor (Professur Macamo)
Office
Rheinsprung 21
4051 Basel
Schweiz

Elísio Macamo is Professor of African Studies at the University of Basel. Previsouly (until 2009) he taught development Sociology at the University of Bayreuth, where he was a founding member of the Bayreuth International Graduate School of African Studies. Elísio Macamo was born and grew up in Mozambique. He studied in Maputo (Mozambique), Salford and London (England) and Bayreuth (Germany) and holds an MA degree in Translation and Interpreting (Salford), an MA degree in Sociology and Social Policy (University of North London) and a PhD and "Habilitation" in General Sociology (University of Bayreuth).
A post-doctoral fellowship at the University of Bayreuth, a research fellowship at the Centre for African Studies in Lisbon (Portugal), an AGORA-Fellowship at the Institute for Advanced Studies in Berlin and a visiting lecturersjoü at Eduardo Mondlane University in Mozambique are some of the stations in his academic career. As a member of the Council for the Development of Social Science Research in Africa (CODESRIA) he regularly offers methodological workshops to Portuguese speaking African doctoral students. Furthermore he regularly engages in teaching in Brazil.
Fields of specialisation in research and/or teaching
Major interests are the sociology of religion, technology, knowledge, politics and risk. Elísio Macamo takes a special interest in phenomenological and interpretive approaches to empirical social research. His current research projects focus on the politics of the rule of law and comparative studies of development (Africa, Latin America and Asia).
Elísio Macamo is commited to further develop African Studies by way of tackling the particular challenges posed by cross-cultural and cross-disciplinary research.
Current research interests focus on four main areas:
Interdisciplinarity and methodological challenges
Technological artefacts
Political culture and contention
Development Studies
Memberships in learned societies
Elísio Macamo serves on the scientific advisory board of the journals "Afrika Spektrum", "Indilinga – African Journal of Indigenous Knowledge Systems" and Revista Angolana de Sociologia. He is co-editor of the African Sociological Review and Book Series of the Africa-Europe Group for Interdisciplinary Studies.
He is a member of council of the International Africa Institute, a board member of the Swiss Society for African STudies and member of the extended committee of the executive board of the German African Studies Association (VAD e.V.). Between 2006 and 2011 he was a member of the scientific committee of CODESRIA (the Council for the Development of Social Science Research in Africa, Dakar, Senegal).